2024 Aston Martin DB12 ICON. DRIVEN.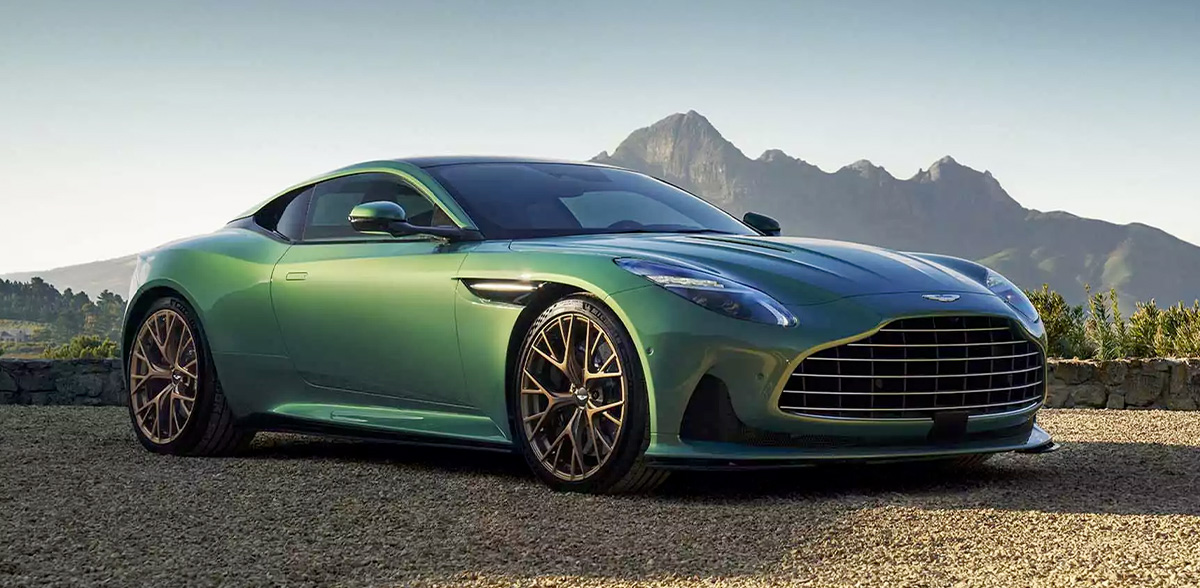 Perfection comes in many shapes, sizes and forms. For the legendary Aston Martin brand, the latest example of high-grade automotive engineering comes with the 2024 Aston Martin DB12 — the world's first super tourer.
If you want to get your hands on a historic supercar, place an Aston Martin DB12 order at The Luxury Collection Walnut Creek. You can elect to use the Aston Martin configurator to build and price an Aston Martin DB12 online, or simply stop by our luxury vehicle showroom at your earliest convenience to speak with our team and get started.
This global masterpiece embodies the spirit of Aston Martin to the highest degree, so schedule your viewing at our luxury car dealership near Sacramento today.
2024 Aston Martin DB12 Specs, Performance & Features
If you want to see how the legacy of luxury car performance takes the next step toward the future, allow us to introduce you to the new Aston Martin DB12, available now at our Northern California Aston Martin dealer.
Under the hood, the Aston Martin DB12 engine is a breathtaking piece of powerful art, with 671 horsepower and a top speed of 202 mph to its credit. Wondering about the DB12 0-60 mph time? This new Aston Martin sports car can reach that mark in a blistering 3.5 seconds.
Step inside the Aston Martin DB12 interior and you'll be enveloped in luxurious craftsmanship and state-of-the-art amenities. You'll stay connected through an intuitive 10.25-inch high-definition touchscreen display, while perks like wireless phone charging, Natural Voice control and an 11-speaker Aston Martin Audio System with 390 watts will only add to the experience.
Plus, with a wide range of standard Aston Martin safety technologies like Lane Keep Assist, a 360-degree 3D Surround View System and Traffic Sign Recognition, the new DB12 offers far more protection than competing supercars.
Additional 2024 Aston Martin DB12 specs and highlights may include:
4.0-liter V8 twin-turbo V8 engine with dual twin scrolls turbochargers
671 hp and 590 lb-ft of torque
Rear mid-mounted ZF 8-speed automatic gearbox with electronic shift-by-wire
21-inch forged alloy wheels
25-inch TFT driver information display
Satellite navigation system
Bowers & Wilkins™ Audio System
Black Alcantara headlining
Gloss Black Vaned Grille
Adaptive Cruise Control with Stop & Go including Speed Limit Adaptation
Front and Rear Cross Traffic Assist
This 2024 Aston Martin DB12 review we've put together only scratches the surface of everything this first-ever super tourer is capable of. If you want to see why Sacramento Aston Martin enthusiasts can't get enough of the new DB12 model, contact The Luxury Collection Walnut Creek to speak with our team. We'll discuss DB12 price options, Aston Martin custom orders and more, so you can soon enjoy an unforgettable driving experience in this new supercar.