2023 Aston Martin Valhalla
MASTERY. DRIVEN.
Sensational. Breathtaking. Mesmerizing. These are just a few of the ways current Bay Area Aston Martin owners are describing the 2023 Aston Martin Valhalla, for sale now at The Luxury Collection Walnut Creek.
Intrigued? So are we.
If you want to command a V8, mid-engine, hybrid supercar that's a first for the esteemed Aston Martin luxury car manufacturer, schedule your Valhalla review and test-drive at our luxury car dealership near San Mateo.
We'll introduce you to the new Aston Martin Valhalla supercar, so you can experience groundbreaking performance on California highways.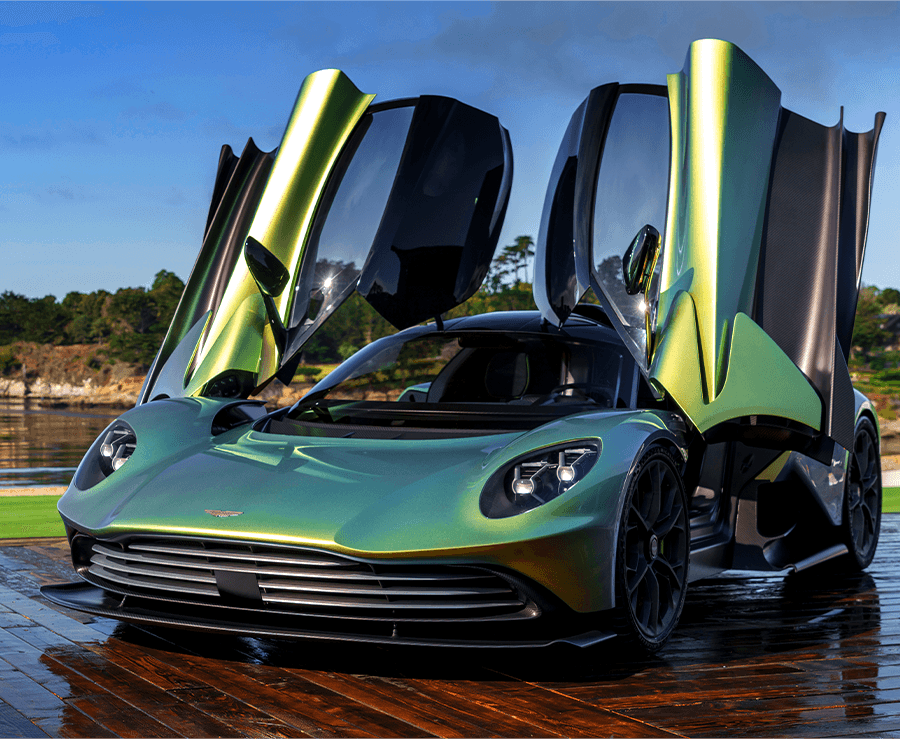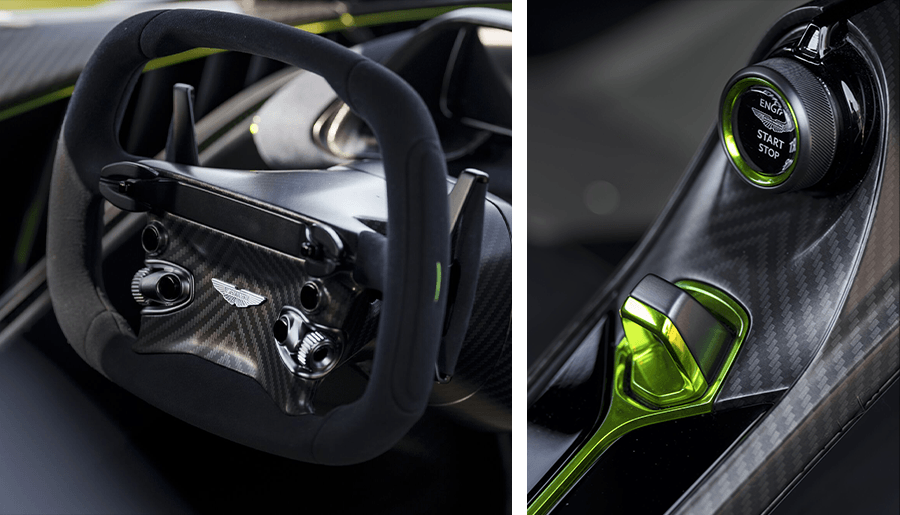 2023 Aston Martin Valhalla Specs & Performance
Did you get an early look at the 2023 Aston Martin Valhalla engine specs? If so, you may have noticed the all-new PHEV powertrain with rear-mounted twin-turbo bespoke V8 during your research. This isn't your typical Aston Martin engine — it's the most advanced, responsive V8 engine ever equipped in an Aston Martin.
Looking to accelerate from 0-to-62 mph in 2.5 seconds flat? A new Aston Martin Valhalla in Walnut Creek is just for you. Beyond its already legendary performance capabilities, the 2023 Valhalla design takes concepts from Formula One racing and pairs it with the smooth driving dynamics for the perfect experience.
2023 Aston Martin Valhalla Exterior Design
You'll marvel at its low, wide and muscular exterior design that's befitting of an Aston Martin supercar. And thanks to unique elements like a distinctive roof scoop and adaptable rear wing, the new Valhalla hybrid takes standard supercar performance to another level. Plus, with a luxurious 2023 Valhalla interior that's as luxurious as it is driver-centric, the possibilities are endless in this new model.
Additional 2023 Aston Martin Valhalla specs and performance highlights include:
4.0-liter twin-turbo bespoke V8 engine with up to a combined 986 hp
150kW/400V battery hybrid system
0-to-62 mph in 2.5 seconds
217 mph top speed
Carbon fiber design
Uniquely developed Michelin tires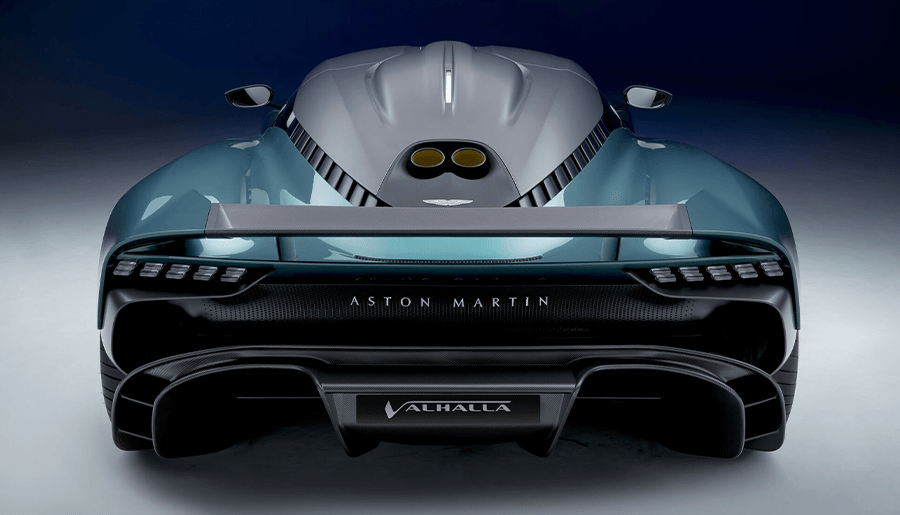 Luxury Car Dealership Near Me
If you want to own Greater San Francisco roadways with an Aston Martin luxury vehicle that's unlike anything else, contact The Luxury Collection Walnut Creek. We'll set you up with a 2023 Valhalla custom order today.